Be Inspired with Aerobicweekends Sweden
InnerStrength / Online-education
Kategori:
Innerstrength
,
On-line-education
,
Klassupplägg
.
Tags:
Core
,
Gymnastics
,
Yoga
,
Balans
,
Rörlighet
,
Funktionellt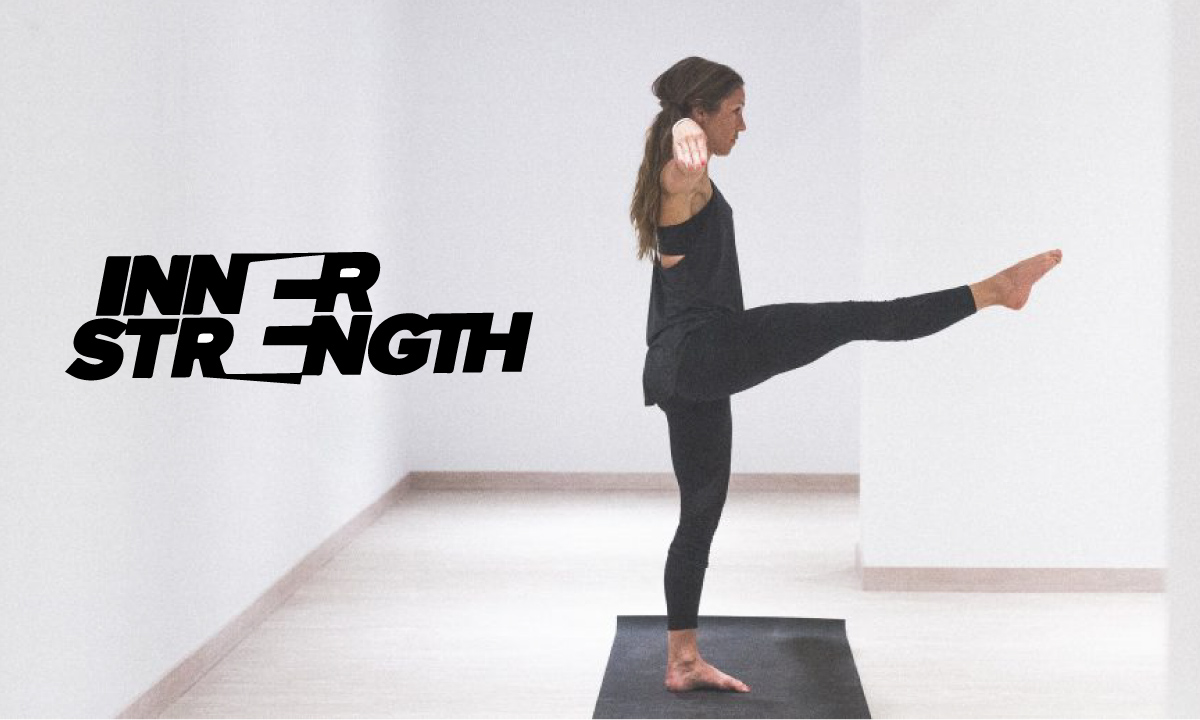 Hej. Här behövs ett aktivt medlemskap i iTrainer Academy
Logga in eller registrera dig.
InnerStrength
Inner Strength är för dig som vill utvecklas som instruktör och coach i ett nytt, roligt och utmanande koncept.
Inner Strength är ett nytt koncept utvecklat av Malin Berg och Maria Olofsson. Funktionell träning som stimulerar balans, core stabilitet och rörlighet - inifrån och ut. Det enda du behöver är en matta.
Inner Strength finns även i Online format då vi vet att det av praktiska skäl ibland kan vara enkelt och skönt att utbilda sig i lugn och ro, med gott om tid, helt och hållet via nätet. Du arbetar med videos ihop med en manual och har efter avslutad kurs möjlighet att skicka in en video för feedback.
Väljer du att gå den fysiska utbildningen i efterhand får du tillgodogöra dig summan för Online utbildningen då den ingår som kursmaterial.
Läs mer om Innerstrength™ här 
Innerstrength.se
.
För inspirerande träningsresor och utbildningar med Innerstrength™ och andra träningsformer se 
AerobicWeekends Sweden
.
/Kapitel:
1. This is Inner Strength.
Hi, welcome to Inner Strength Online Training!
Inner Strength is a concept that we want you to use the best way possible for you; to your costumers as an instructor, coach or personal trainer. We want to create a new an innovative training that can transform depending on the value you want to create for the people in front of you.
Please print out the manual (PDF) below and have it as your working tool throughout the online training. We will guide you!
2. Core Technique.
Core is your foundation, your inner strength that can help you to get the most out of your training. It supports you to be able to do your daily job. This part guide you through different basic moves for Inner Strength's core training. Use your manual and practise the moves while you are watching.
3. Core Training.

4. Gymnastics Technique.
Movements inspired by gymnastics. You can use the program as a warmup for your gymnastic team, as a fun sequence in your class at the gym, a strength class at your yogastudio or a gymnastic oriented class at your crossfit box. This is a playful part of the class. The focus is to challenge your participants in new and fun exercises. Let them play and have fun!
5. Gymnastics Training
6. Yoga Technique
Yoga give you the opportunity to develop physical strength, flexibility and endurance. In Inner Strength, we work with the flow between each asana (position).
If you are already a yoga teacher, maybe you want to dive deeper into the breathing for example. The main focus of this sequence is to get centered and energised.
This is the full Yoga sequence step by step. Use your manual to get more instructions about your technique.
7. Yoga Training
8. Meditation-A.
This part of Inner Strength is a slowing down the tempo-, turning the focus inwards- part of the class. You can choose to end the class with a shorter seated meditation or a longer one, laying down on your back in shavasana.
9. Meditation-B.
10. Communication
You as an instructor have to find the right tools to inspire your participants to find their focus and power. This is a class with three different parts that might challenge your communication skills in different ways.
11. How to?
Practical information about how to become a licensed instructor, use the class the best possible way, marketing etc.
12. Are you ready to take your next move?
We want to inspire you to take your next move as an instructor and coach, and we hope that you want to work with our online material for a long time.
---
Kategorier:
, AfroDance, Aktivsenior, Atletträning, Box, ClassicGympa, Core, CoreTraining, DanZy, DanZyKidz, DrumZ, Fun Kids, Funktionell Träning, Föreläsning, Gympa, Gympa for Fun, Innerstrength, Klassupplägg, Kursmaterial, Meditation, Musikmixar, OfficeWorkouts, On-line-education, Onlineutbildning, Outdoor, Pilates, Promotion, Ryggfrisk, Spinning, Step, Supfitness, The Yoga Collection, Video Tracks, Workshop, Workshops, XCord, iTrainer Academy
Taggar:
, Aerobics, Afro, Aqua, Atlet, Balans, Barn, BollyWood, BootCamp, Box, Cardio, Core, Crossfit, Dans, Deluxe, DrumZ, Fitness, Funktionellt, Gruppträning, Gymnastics, Gympa, HIT, Homeworkout, Instructor, Instruktör, Intervall, Kids, Latin, Meditation, Nando, Nedvarvning, Office, Outdoor, Pilates, Puls, Ragga, Resa, Rörlighet, Senior, Spinning, Step, Stretch, Stryrketräning, Styrka, Styrketräning, Tabata, Uppvärmning, Yoga, atlet5an, core, drumz, sup, yoga